St Michael's Church Youth – " St Mike's "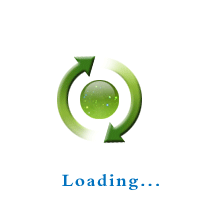 Taken at Ten bin Bowling Petone. Sunday catchup Last Month Front Left Lagi, Elsa, MaryAnne Back Left Gabby, Josh,Simon,Angus,Sia

First Young Adult Catch up and Games Night at St Peter and Paul Lower Hutt last month. Left : Sia, Bob,Josh, Gabby,Simon, Fr Cirilo, MaryAnne.

On Sunday the 24th September These Amazing Kool-guys, was placed 3rd in the Ignite Sports Young Adults Speedball competition held at the Walter Nash Stadium involving over 10 Hutt Valley Churches. This is the first event of its kind and will be an annual event going forward. With Captain Paul & Co Captain Liz. And coaches Siaiga Filipo & Reuben. Awesome afternoon spent with some amazingly talented athletes. #TeamTAKYA (Team Te Awa Kairangi Young Adults) In the photo attached From Top left: David, Alicia, Sefo, Kainaki 2nd row: Liz (Co Captain), Tasi 3rd row: Iga 4th: Soe, Rachel, Bob Front row: Jenny, MaryAnne, Paul (C), Sam, Reuben, Sia

Fr. Joy praying over the youths.

Guest Speaker Elsa Su and MC Viane Makalio being prayed over by Fr Patrick Bridgman & Presentation Sister of Taita & Sisters of the Missionary of Charity Porirua.

The Host St Michael's Church Youth.

Lead Vocals - Vaegaau, Tamara, Isbella, Siaiga, Noelle, on the Bass Frank.

St Mike Youth Section
ST MIKES YOUTH BAND PRACTICE
Sunday from 4.30PM-6.30PM at church. Please come early to help set up instruments (Reuben, Patrick, Tamara Jean, Vaegaau)
Te Awa Kairangi YOUNG ADULTS GROUP
– . See you on Sunday the 28th May & 11th & 25th June 2016@7pm for quiz & games night and dinner
All enquiries to MaryAnne Pereira-Misa 0211077248
St. Michael's Youth Fellowship event
In Te Awa Kairangi Parish of Lower Hutt, the St Michaels Church Youth Group TAITA hosted their 4th annual Youth fellowship in Taita over the Queen's birthday weekend.
Lead by guest MC Viane Makalio of the Christchurch Youth Team, from the Christchurch Catholic Diocese, this enjoyable youth event brought together around 80 youth from within our Wellington region.
Parish priest Fr Patrick Bridgman and his team, Presentation Sisters from Taita, Sisters of the Missionaries of Charity and Chris Duthie-Jung from the Family and Young Church Office were all present and took part in this fun event.
The theme 'What is your armour' captured the youth audience and was presented creatively by the hosts. Sharing in youth discussions, testimony by guest Youth speaker Elsa Su, videos from youth ministers, skits performed by the St Michaels Church Youth, soulful music by the St Michael's Church Youth band. Youth in attendance had a great time in each other's company, sharing their collection of thoughts about the theme, all while praising God through singing, prayer and dancing.
The St Michaels Church Youth group in TAITA has been running for 7 years, a group initiated by Fr Pat McCullough (deceased RIP), lead by Iosia and MaryAnne Misa, with the help from Failagi Filipo, Noelle Faka'osi, Frank Vagana and Calem Sua. One incentive set by this team of gifted coordinators, is to bring youth together in the name of our Father, and fellowship as the youth of the Catholic church. It has been identified over the years of hosting this spiritually fulfilled event in the Hutt, that there is a desire from our youth, for events such as our Youth fellowship held in Taita. From this feedback, the St Michael's Church youth TAITA, will continue to hold this annual event.