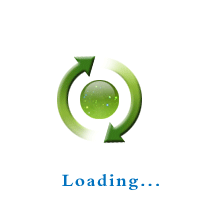 Taken at Ten bin Bowling Petone. Sunday catchup Last Month Front Left Lagi, Elsa, MaryAnne Back Left Gabby, Josh,Simon,Angus,Sia

First Young Adult Catch up and Games Night at St Peter and Paul Lower Hutt last month. Left : Sia, Bob,Josh, Gabby,Simon, Fr Cirilo, MaryAnne.

On Sunday the 24th September These Amazing Kool-guys, was placed 3rd in the Ignite Sports Young Adults Speedball competition held at the Walter Nash Stadium involving over 10 Hutt Valley Churches. This is the first event of its kind and will be an annual event going forward. With Captain Paul & Co Captain Liz. And coaches Siaiga Filipo & Reuben. Awesome afternoon spent with some amazingly talented athletes. #TeamTAKYA (Team Te Awa Kairangi Young Adults) In the photo attached From Top left: David, Alicia, Sefo, Kainaki 2nd row: Liz (Co Captain), Tasi 3rd row: Iga 4th: Soe, Rachel, Bob Front row: Jenny, MaryAnne, Paul (C), Sam, Reuben, Sia

Fr. Joy praying over the youths.

Guest Speaker Elsa Su and MC Viane Makalio being prayed over by Fr Patrick Bridgman & Presentation Sister of Taita & Sisters of the Missionary of Charity Porirua.

The Host St Michael's Church Youth.

Lead Vocals - Vaegaau, Tamara, Isbella, Siaiga, Noelle, on the Bass Frank.

St Mike Youth Section
Join the new Te Awakairangi youth choir.
Te Awakairangi Youth Choir letter