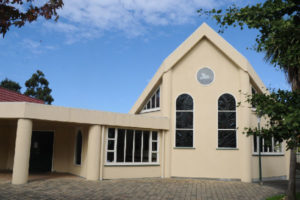 History of Our Church
MASS TIMES
Saturday: 9am, 6pm
Sunday: 9.00am & 5.30pm
Monday: 7am Liturgy
Tuesday: 7am, 12.10pm
Wednedsay: 7am, 12.10pm
Thursday: 7am
Friday: 7am, 12.10pm
EUCHARISTIC ADORATION
Thursdays: beginning at 7am through to 11pm
RECONCILIATION
Saturdays: 9.30am or by appointment
ROSARY
Mondays: 1.30pm in the Chapel
DIVINE MERCY DEVOTION
Sundays: 4:30pm
MARRIAGE AND BAPTISM
In normal circumstances, a minimum of three months' notice is required for Marriage and six weeks for Baptism. Baptisms are celebrated during weekend masses or on the 1st and 2nd Sunday afternoon of the month at 2pm, by arrangement with the priests or the parish office.
IMPORTANT NOTICES
VOLUNTEERS NEEDED
Your help is needed to take a turn at doing the "Cup of Tea," after the 9.30am Mass on Sunday. Please sign up. Any queries, telephone Chris W. 565-0046.
ST VINCENT DE PAUL
Meetings are held on Mondays, 7.30pm to 8.30pm and Wednesdays, 11am to 1pm.
EXERCISE CLASSES
Mondays, 10am-11am, in the hall. Contact Frank 566-1742.
CONTACT US
Email: secretary@teawakairangi.nz
Telephone: 04 566 3088
Address: 60 Knights Rd Lower Hutt
Photo Gallery